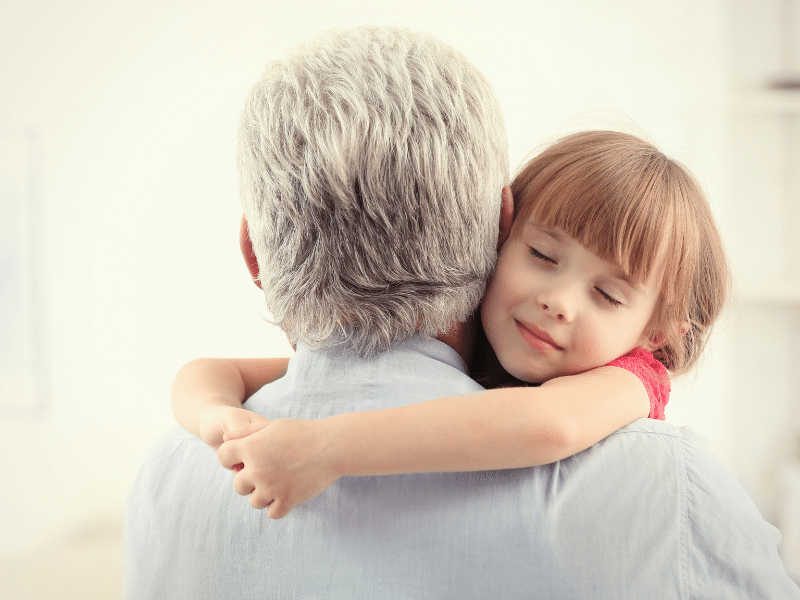 Grandparents are the glue that holds many families together. When a child's parents are addicted to drugs or have developmental issues, or disappear, grandparents often step in to help. Is there anything the courts may do if grandparents' access to their grandchildren is restricted? In Pennsylvania, what are grandparents' visitation rights? Grandparents and great-grandparents, in general, do not have the legal authority to override a parent's constitutional right to regulate their children's upbringing. Except in circumstances of abuse, neglect, or dependency, the Pennsylvania courts will not overturn a determination made by both parents that visitation is not in the child's best interests. However, in many other circumstances, Pennsylvania law gives grandparents "standing," or the authority to submit a visitation petition.
What Are the Rights of Grandparents in Pennsylvania Courts?
Third-Party Substitutes for Absent Parents
When parents are too young, have mental health or substance abuse issues, or are developmentally challenged, grandparents are often called upon to help. In some circumstances, the blood link between grandmother and grandchild is unremarkable. Suppose they are currently assuming or are willing to accept. In that case, responsibility for the kid, any third Under Pennsylvania law, anybody with a "persistent, strong, and genuine involvement in" the child's well being can file a custody petition. They have a "sustained, substantial, and sincere interest in" the child's welfare.
Neither parent is concerned about or in charge of the child's upbringing. The Pennsylvania family court will consider the nature, quality, intensity, and duration of the connection between the person asking for custody and the child in determining whether third-party custody is appropriate in these instances.
Rights of Grandparents When Both Parents Have Passed Away
On the other hand, Grandparents' rights go beyond those of other third parties. When a grandparent's kid dies, for example, they can seek custody of that child's children even though the other parent is still involved in the lives of their grandchildren.
When Living Arrangements Change, Grandparents' Rights
In other circumstances, a grandchild may have stayed with their grandparents, either alone or with their parent, while that parent sorted out their affairs. However, this privilege does not endure long. Within six months of the child's removal, a visitation request must be filed.
Grandparents' Rights in Custody Battles With Parents
When parents go to court over custody, grandparents have had the right to intervene and safeguard their visitation rights since 2018. This new grandparents' rights law includes numerous requirements that must be met for grandparents to have legal standing:
The grandparent-grandchild relationship has to begin with the approval of the parents or a court decree (such as in dependency cases)
The parents must be in the middle of a custody battle (including a divorce), and they must differ over whether the grandparents should receive custody.
Consider the following scenario to get a sense of what I'm talking about. Mary and David are the parents of two children. Anne and Bart, Mary's parents, have provided child care and took the kids on holidays without their parents for years. However, Mary and David's friendship deteriorated. David requested a divorce. While their divorce was ongoing the following summer, David refused to let Anne and Bart take the kids on vacation. Mary is adamant about not filing a motion because the divorce is already difficult. Anne and Bart can now file their motion for partial custody, requesting that the court overrule David and allow them to take the kids on vacation.
Demonstrating That Visits with Grandma And Grandpa Are Beneficial To Children
However, to be granted grand parenting time or partial custody is not enough to be a grandparent. The court must be persuaded that partial custody is in the best interests of the children. This is frequently determined by things such as:
The bond between grandparents and grandchildren has a long history.
The child's physical, intellectual, and behavioral well being
Preferences of the child (if old enough)
Concerns about school and extracurricular activities
The development of a child's social and cognitive abilities
The court must also determine if the party or anybody in their household poses a risk of harm to the kid. If there is no danger to the kid and it is in the best interests of the child, the court can award grandparents:
In circumstances where both parents are absent, unfit, or surrender custody of the kid, full physical custody is granted.
Partially physical custody allows grandparents to plan excursions and outings with their grandchildren.
Physical custody is supervised when parents have control over when and where their children visit.
The right level of custody will be determined by the circumstances of the entire family, as well as how well the parents and grandparents will get along after court.
It's critical to know the following definitions for custody cases in Pennsylvania:
Custody in a legal sense. The right to make crucial decisions on behalf of a child, such as medical, religious, and educational decisions.
Partial physical custody refers to the right to have physical custody of a kid for a portion of the time rather than the majority of the time.
Custody of the body. A child's actual bodily possession and control.
Physical custody is the primary responsibility and for the most part, the right to assume bodily custody of the child.
Physical custody is supervised. The period of detention during which a court-appointed agency or an adult agreed upon by the parties oversees the relationship between the kid and the person having those rights.
Grandparents can exercise any physical or legal custody in one of two different ways:
Whenever one of the following criteria is fulfilled: the child has been declared to be a dependent child; the child is significantly at a danger related to family abuse, abandonment, drinking, and drug abuse, or incapacity; or the child has lived with the grandparent for at least twelve months.
In terms of visitation rights, a grandparent can also pursue any custody if they can prove all of the following with clear and persuasive evidence:
The child's grandparent has taken or is prepared to accept parental duty.
The grandma is concerned about the child's long-term, serious, sincere, and best interests.
Nobody has any power or obligation over the child.
Grandparents and great-grandparents can request partial physical custody or monitored physical custody in the following circumstances:
A parent or grandparent of dead may file a case under this provision if the child's parent is deceased.
when the child's relationship with the grandparent or great-grandparent began with the child's consent or under a judicial order, and the child's parents: have started a custody proceeding and cannot agree if the grandparents or great-grandparents ought to have custodial rights under this section; or when the child has resided with the grandparent or great-grandparent for at least twelve months, except relatively short momentary absent of the child from the home
Then How Could Grandparents Get Custody Of Their Grandchildren In Pennsylvania?
A grandparent who wishes to get custody (visitation rights) of a grandchild or grandkids must file a custody petition in the county where the child resides if the youngster has spent the preceding six months there If the child has just moved, the action may need to be carried out in the previous county of residence. It is best to talk with an experienced family law attorney familiar with Pennsylvania law to learn where and how to apply for custody (visitation rights).
Grandparent Visitation Rights/Partial Custody After Adoption
Any privileges to seek physical custody or legal custody, as well as any custody rights (visitation rights) previously provided, are immediately ended when a child is adopted by someone other than a step-parent, grandparent, or great-grandparent.
Adoption affects family members' custody and visitation rights in numerous ways, especially if the child is adopted by someone who is not related to them. Families dealing with a relative's adoption and are worried about their custody or visiting rights should get legal advice as soon as possible.