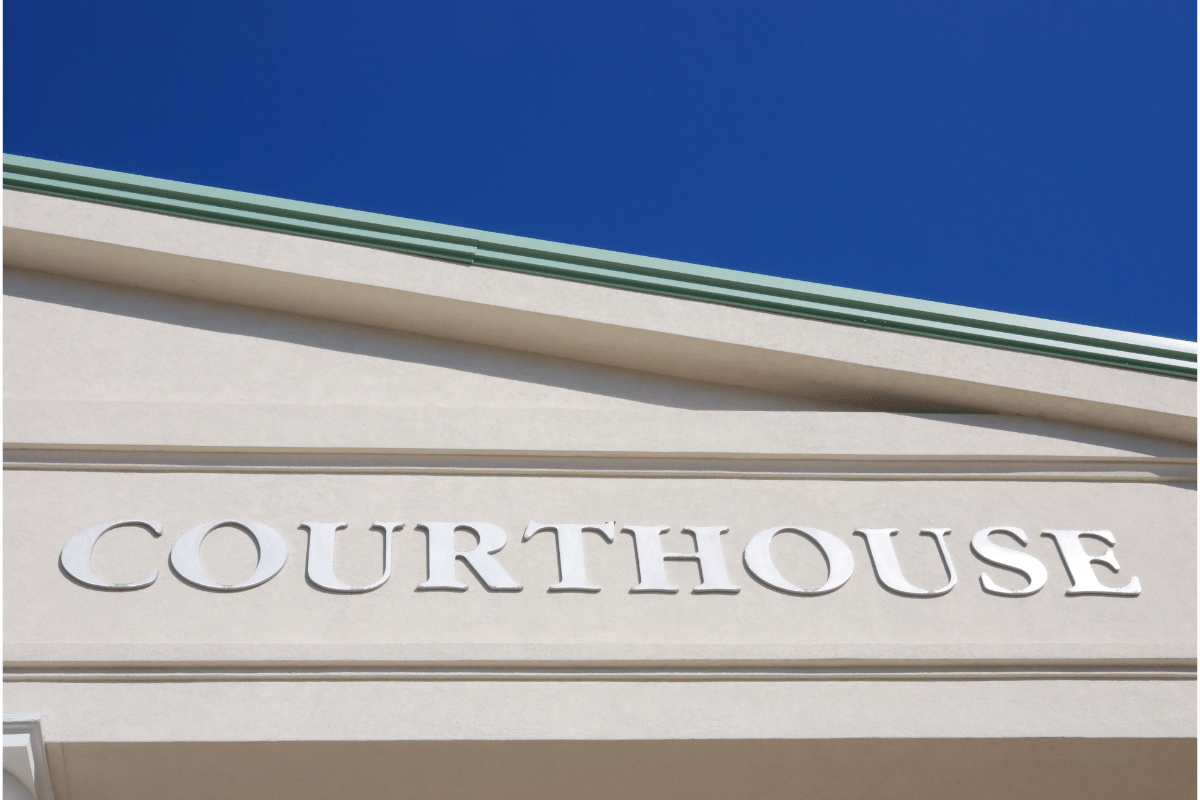 Divorces can be painful, stressful and can cause great contemplation with heightened emotions. Dealing with the lawyers and court can be a bit too overwhelming during all this whirlwind of emotions. Nobody wants to be stuck in the court for long hours.
Although you cannot get a divorce without filing in the court, but you can get a divorce without fighting in the court or without having any visit to the court house. Here are some methods to help you.
Substitutes Of The Traditional Divorce Process
Try to settle the dispute between you and your partner yourself, as resolving your differences will lead to a consented divorce. A consented divorce can minimize the hours and days that you need to spend at the court. Although some states let the couple separate without setting foot in court, some states like to drag the matter if there's any dispute between the couple.
Itemize your marital issue:
Resolve your issues, sit with your partner, and discuss the questions at the court. If you and your partner are on good terms, it will be best to do your research, so you don't omit anything.
Usually, divorce issues include the following topics:
Spousal support also called the alimony
Child custody
Child support
Debt division
Property and liability distribution
Once you have done all the research and both of you have agreed on these topics, you can hire a lawyer to prepare your property settlement agreement. A marital settlement agreement or property settlement agreement would contain all your legal clauses along with the terms you both have agreed on.
Note that you and your ex-spouse cannot hire the same lawyer to deal with these agreements. You need to have your lawyers review your matters.
Mediators are professional lawyers or child custody experts. You need to handle all the legal documents and information, and they will assist you and your spouse in clearing your differences. A mediator will help you reduce your settlement terms and form them in a legal agreement.
Hiring a mediator will be comparatively less costly than hiring a lawyer, as the couple would share the cost. Also, they make divorces less stressful by having informal sessions that happen at the mediator's office.
For couples who do not want to leave everything in the hands of judges and attorneys, considering a mediation is a great option as they'd be aware of everything happening.
Suppose you don't think that you'll be able to settle your divorce with mutual understanding, and want someone to decide the matter for you outside of court. Then you can consult an arbitrator, an arbitrator judge, and settles the divorce matters outside the court just like a court judge would.
The best part about choosing an arbitrator is that you get to select your arbitrator. Whereas you cannot select a courtroom judge, nor can you tell them to relax the usual rules of evidence.
Additionally, you can have the luxury of choosing your own time, date, and duration of the arbitration session, which cannot be achieved in a court where you have to stay for hours and days waiting to get a date or waiting for the arrival of your judge.
The only drawback that hiring an arbitrator holds is that you cannot appeal to an arbitrator. The decisions made are final and cannot be changed as you can appeal in a courtroom.
These types of settlements are different from hiring an arbitrator or a mediator as they occur during a collaborative divorce. Though the goal is the same, these are structured very differently in a way that each spouse has to hire their attorney and attend the "four way sessions" to reach a final agreement.
The hired attorney has special training in this field, and they make sure that the couple follows the law settlements. These types of divorces are usually a part of a "team." All the people involved in it, such as accountants, property appraisers, and psychologists, must be neutral and not be partial towards anyone.
How To Formally Dissolve The Marriage?
To formally dissolve your marriage, you have to file your case in court to end the marriage, even after you have made your settlement. This will help clear the air if there's any complaint filed against you by your spouse. But if you have already settled all the disputes between you and your partner, the court session would only last fifteen minutes where you and your spouse have to answer a few questions.
Although some states don't acquire a court appearance, in such cases, you need to submit your documents and files either online or in court so that the judge can approve your divorce.
Also know that you can prepare and file your own divorce papers very easily at GetDivorcePapers.com
Divorcing without involving a court will save you from your personal life being exposed in public. But if you're unable to conclude or your partner disagrees on any of the things, you would need to go to court.
Or in some situations, one of the parties is in a vulnerable state and may find themselves stuck in a harmful situation.  While you do not necessarily need a lawyer for a divorce, it is essential to hire a lawyer for all the legal proceedings, prepare documentation, and make sure that you get your reasonable share of all the liabilities.
No matter which route you choose, you should always seek the help of a professional as they can guide you the best and save your precious time.