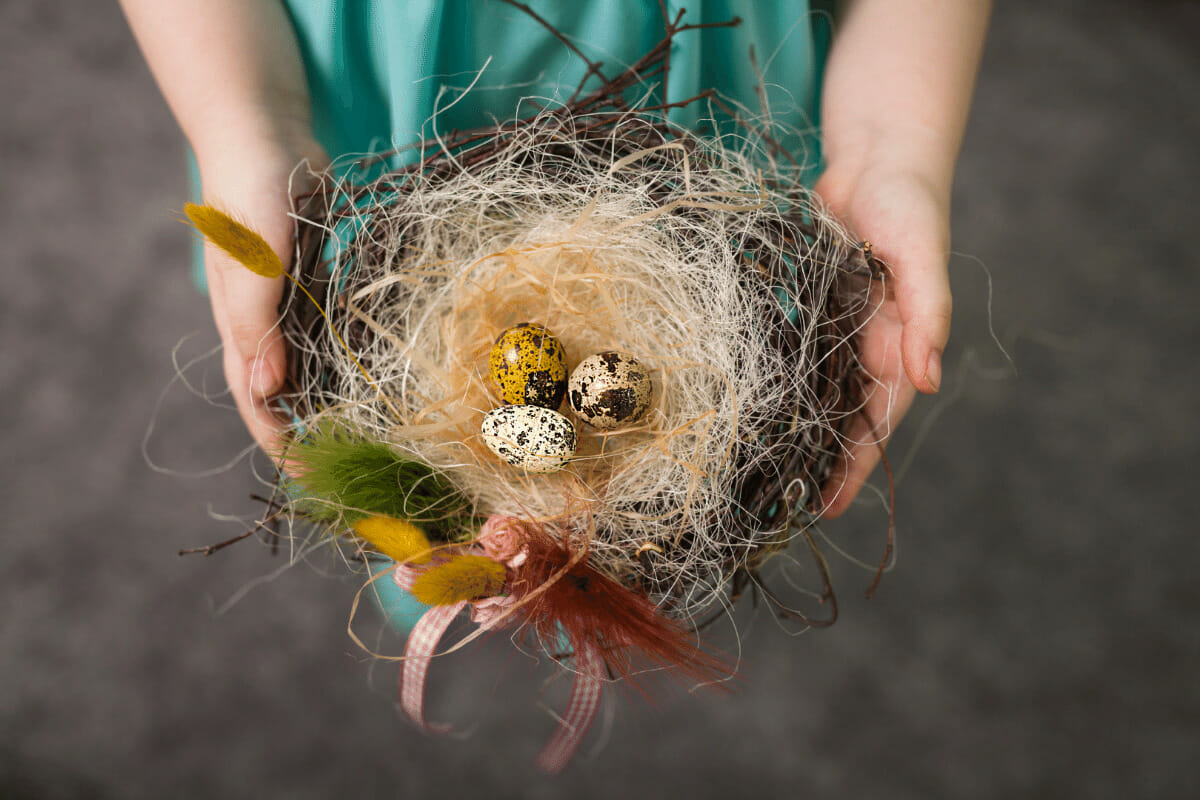 Divorce is a hard time for the whole family along with the children. One of the hardest things after divorce is to take care of child custody. To make it easier for the children, most of the parents go for the option of bird nesting divorce and nesting co-parenting. This way is very trending and adapted by many families for the ease of children.
In this process, instead of dividing property, parents move in and out and let the children live in the same home. They get the schedule ready by the children expect. When one of the parents is at work, then the other parent stays at home with the children. This concept is taken from the birds nesting where one of the chicks stayed at nest with their children and the other one fly in and out.
The New Trend – Nesting Co-parenting & Bird Nesting Divorce
Today, we will be discussing the arrangement procedure, negative and positive points of the new child custody trend called nesting co-parenting.
This procedure lets a couple split from each other and allows kids to remain in the same house even after divorce. Arranging a schedule for both of the parents may be a difficult task in this process.
This process may become helpful and harmful for you financially. It can be a helpful and effective solution for those families who can afford multiple homes. But families which cannot afford to live like this are advised to sell their properties equally.
Statistics of Nesting Co-Parenting
Nesting co-parenting is becoming popular day by day in western countries among middle-class families. According to the reports, this trend has been spread to many countries including Australia, the United States, and the Netherlands. In the United Kingdom, 11% of the divorced couple has tried bird nesting parenting. In Sweden, many couples are trying this process since 1970.
How To Create A Co-Parenting Relationship With Your Ex
There are many issues you have to deal with while bird nesting co-parenting your children.  Obviously, it's not easy to face your ex after divorce as many emotional feelings are attached to you. All you need to understand is that there's no fault of your children for your divorce. You have to do this for the best interest of your child by not letting them down.
So, if decide to share your children with your ex, then you need to know how to make co-parenting possible. It's only possible if both of the spouses compromises and give their best. Must not be the best friend of your ex-spouse. Talk nicely, deal with him as you deal with colleagues in your office. Be polite, listen to him or her, instead of telling your decision, make requests, don't overreact, and keep your anger inside.
Go for a healthy routine, make rules, keep all your children disciplined, and most importantly, make the schedule. Set the timings. Divide all the work of your children with your spouse. Decide things which are necessary for your children, for example, medical insurance, and further education. Resolve the disagreements between you and your ex-spouse. Talk more to resolve them, do compromise and respect each other.
Is Bird Nesting Co-Parenting Is Actually Effective? – Public Reviews
Buscho says that it's very important to know about the flaws of the trend as much as the benefits are. I and my wife go through divorce and then decided to go for bird nesting parenting for the good of children. But now she spends all of her time in nights out, music nights, and parties and I have to spend all of my time with children.
According to Jessica, birds nesting parenting is more expensive. No doubt it helps in minus the costs of court and taxes of house. But running three homes is also very difficult. I have to spend all of my salary on these expenses. It is totally worth it and I would recommend this to those who can manage all the expenses easily. If you can't afford it, then this process will transform into a big problem. So judging its effectiveness is difficult.
Angelina Johns from the United States says that "I was ignoring the need of divorce in my relationship for the good of my children. I don't want them to suffer because of me. But from some interviews and researches, I found out the option of nesting parenting. I manage to share good relations with my ex for my kids. I'm glad that I adopt this process. My children are happy and haven't suffered because of their parents' divorce"
Carl says that "I was not ready for a divorce but my wife wanted to. For the happiness of my wife, we get divorced. But unfortunately, I can't move on. While bird nesting co-parenting, I tell my ex-wife that how much I miss and love her. We are back together now and I'm very happy that we choose nesting parenting before"
Benefits Of Bird Nesting Parenting
Children will learn how to live proactively.
They will learn how to respect their parents and elders.
They will become mature and understand the relation of their parents.
They can learn good skills by watching their parents talking with respect.
Their relationship with both of the parents becomes stronger.
Parents who go for the option of nest co-parenting will experience fewer problems than the normal custody procedure of children after divorce.
The whole family including parents and children will experience less loss in the future.
Children would be able to solve their problem by themselves and act like an adult.
Parents will not stress about their children's health after choosing nest parenting.
When both of the parents decide to be co-parents after divorce, we solve all the problems in their children's life together in a much effective way.
Bird nesting parenting is the agreement between the parents in which children continue living in the same family house after divorce while parents manage their livings separately. A nest parenting schedule is made in which the time and responsibilities of parents are divided into both parents. In this way, children cope with the divorce of their parents.